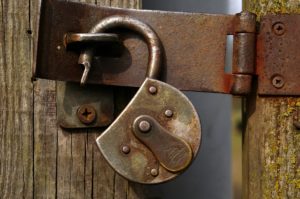 Sometimes, two people just click. When a couple shares the same goals for their life together, marriage is a truly beautiful thing. Unfortunately, marriages do not always succeed, and when a married couple has children, an ugly divorce can mean raising a child in a broken home. What options do parents have when they are struggling to keep their family together, even if their marriage is already a thing of the past?
As recently as 2014, the concept of "conscious uncoupling" entered our cultural conversation, after celebrity Gwyneth Paltrow coined the term as she announced to the world her split with singer Chris Martin. In essence, the concept refers to a distinction between romance and parenting in which both parties agree to live amicably with the sole purpose of raising their children. Spouses that "consciously uncouple" agree to end their relationship as lovers, though not as a parenting team. The goal of this agreement is to keep things stable for the children.
As any mother or father knows, providing a stable home for a child is one of the most vital aspects of parenting. Growing up with an absent mother or father can cause damage to a child's psyche and prevent him or her from forming lasting, meaningful relationships. It can lead to depression. By agreeing to end the romance but keep sharing the parental responsibility equally, parents can end an unhealthy marriage while still providing their children with a stable home during their childhood.
When you've made the decision to divorce your spouse, one of the best things you can do for your family is find an attorney that is compassionate to your situation and conscious of what is at stake in a divorce that involves children. An experienced divorce attorney can ensure that the process goes smoothly and that both parties come to terms amicably. It's a difficult situation to navigate if you don't already have a working relationship with an attorney, though it's not impossible.
If you and your spouse have already talked about divorce and agree to continue sharing parenting responsibilities–possibly even going so far as agreeing to continue cohabitating–all you have to do is set up a meeting with an attorney together to get an idea of how the divorce process will work. On the other hand, your spouse may not agree to your terms, which will make the process much more challenging. In the latter case, having an attorney who understands how "conscious uncoupling" benefits families and can help explain what is at stake is even more important. At AM Law, our attorneys know how important family is, even in a difficult situation like divorce. Let our attorneys help you with your divorce so you can consciously uncouple and continue to co-parent effectively.