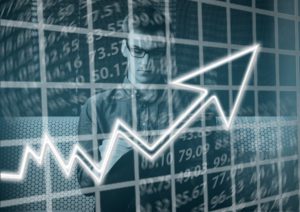 Bankruptcy is a legal financial status initiated by an individual or business that for some reason cannot repay its debts.
The US Bankruptcy Code governs all bankruptcy cases in the United States. Therefore, the federal government will oversee your case, irrespective of the state in which you filed it.
Chapter 11 bankruptcy gives a business the opportunity to reorganize its debt while conducting business as usual and paying creditors over time. In other words, any case filed under Chapter 11 is usually referred to as a "reorganization bankruptcy."
Though corporate organizations predominantly take advantage of Chapter 11 bankruptcy, individuals can also seek relief in it.
Overview of Chapter 11 Bankruptcy
The case process under Chapter 11 starts when a debtor or legally-authorized creditor files the paperwork. While corporate entities and businesses go through the standard filing procedures, individual debtors will have to submit additional required documentation.  Such documents include evidence of payment from an employer that was received 60 days prior to filing, a copy of a debt repayment schedule prepared by a credit counselor, and a certificate of credit counseling.
When filing a case, it is important to remember to submit your documentation to a court that maintains jurisdiction over your residential area or the area where your business is located.
How it Works
Chapter 11 is designed to help ailing companies reorganize and restructure their finances while paying their debts as arranged by the court of law. In most Chapter 11 cases, the court allows the debtor to continue running the business following an agreed duration of debt repayment without an appointment of a trustee.
Moreover, the court takes over rights to certain decision made on behalf of the business including:
Sale of business assets
Business expansion and closure
Brokerage of any leasing agreements
Payment of fees to attorneys and financial professionals
Entering into mortgage or lending arrangements
Entering into contracts, sales agreements, and licensing
Though Chapter 11 gives the debtor the right to continue running the business as he pays the debt, in cases of mismanagement, fraud, incompetence, dishonesty, and other forms of debtor misconduct, the court may require a trustee to take over business operations in place of the debtor.
Chapter 11 and Property Owner
According to Chapter 11, in cases where the debtor is a corporation, the individual owners are only liable to the value of investments in company's stock. The company's owners do not risk losing possession of their personal property because the law considers the business a separate entity.
Individual business owners (e.g. sole proprietors) do not have a separate identity from their businesses, so their personal properties are liable.
Business Partnerships, on the other hand, exist as separate entities from their business. However, in partnership bankruptcy cases, unlike corporate bankruptcy, the property of each partner can be used to pay creditors.
If you think you or your Miami business would benefit from filing for bankruptcy, AM Law is here for you. Let our attorneys help you file your Chapter 11 bankruptcy today.
(305) 441-9530